Recently, Foton Motors teamed up with Foton Cummins Engine to create a one-stop service system: to provide vehicle service for Futian Cummins engines, which is a full range of Foton engines. This means that the owner can visit Futian to provide a one-off solution from the engine to the vehicle. All issues in order to achieve simplified procedures, professional and efficient service goals.
It is reported that relying on the robust service network built by Futian for many years and the continuous service advantages created by the deep integration of both parties, Foton Cummins is expected to become one of the most complete service platforms in the domestic engine market. In the 15 years of achieving leap-forward development, Futian has always put the promotion of service concepts and increased service system construction as the top priority for development, and has established a full-time worry-free service brand with exclusive advantages.
Fukuda has built the industry's most advantageous three service platforms, namely, the largest service network, namely, the largest service network: more than 4,700 service stations covering the entire country, with a service radius within 50 km; and the largest 24-hour call center with nearly 100 full-time agents. The user's service needs can be achieved in a timely manner, on demand; the most powerful parts supply platform: Due to the adoption of information management, the responsiveness of parts supply is at the leading level in the country.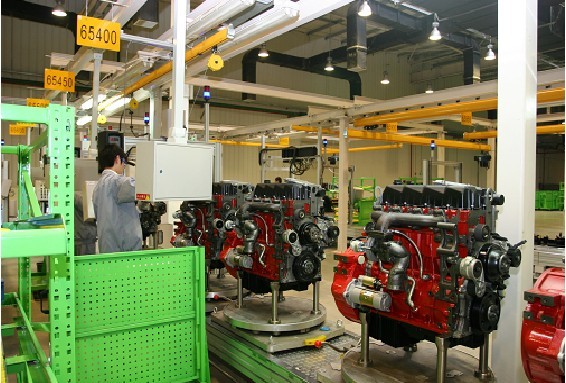 As the world's top independent engine manufacturing company with more than 90 years of development history, Cummins controls the most advanced diesel power technology in the world. At the beginning of the cooperation, both parties aimed to jointly develop and promote forward-looking high-tech products for the 21st century. It is understood that as of the end of 2010, Futian's Futian Cummins vehicle maintenance network 2362, Futian Cummins Engine 745 special maintenance network, is currently the largest engine maintenance platform. At the same time, with the industry's largest 24-hour call platform, vehicle and engine technical support synchronization and other measures to fully protect the "one-stop" service, fast response and efficient and timely.
Since the engine parts and non-engine parts share a single supply market system, the process is short and the supply timeliness is high. It can ensure that commonly-used parts and wearing parts are in place 24 hours, respond to various emergencies in time, and prevent users from wanting to repair during maintenance. The helplessness of first-class and other items is also one of the great strengths that Futian Cummins in-depth cooperation has brought into service. In addition, Futian Cummins launched the most competitive product warranty policy in line with the domestic situation: 18 months/160,000 km warranty for major components, and 12 months/80,000 km for electrical and wearing parts, an increase of 50% year-on-year, and for all Users provide one free warranty.
Easy operation Food printer with edible ink was manufactured as a homemade printer with economic print head, food printer is customized for entry-level customers and coffee shops. Easy operation, high printing speed and low cost will attract more clients to come. It will creat more value for you.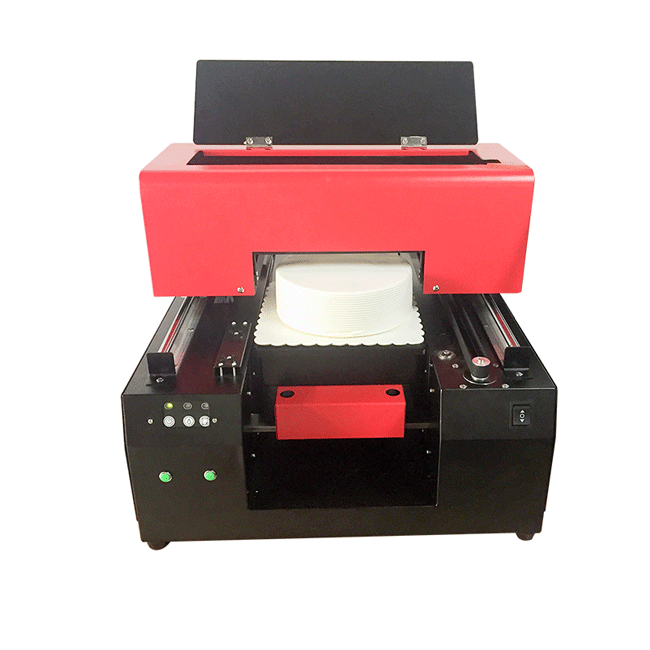 | | |
| --- | --- |
| Name | Food printer |
| Print head | DX5 |
| Print size | 21*38cm |
| Print color | CMYK+LC LM |
| Print speed | A4 photo/163s |
| Printing resolution | 5760*1440dpi |
| Nozzles | 90*6=540 |
| Interface | USB2.0 |
| Net weight/Gross weight | 35Kg/42Kg |
| Printer size | 57*48*44cm |
| Height adjustment | Automatic |
| Working power | 110-220V 50-60Hz 35-75W |
| Operation system | Windows 10/8/7/2000/XP/VISTA eta |
| Temperature | 5-35º |
Food Printer,Food Printing Machine,Digital Food Printer,Automatic Food Printer
Shenzhen Refinecolor Technology Co., LTD. , https://www.szuvflatbedprinter.com